Will Sundquist of Rootstock recommends rosés on a hot summer day. Photo by Michael Cabana.
Summer is coming. That may not sound as ominous as winter, but here in breezy Northern California the number of wine options can sometimes leave non-sommeliers in a state of paralysis by analysis.
In steps Will Sundquist, wine director for Rootstock Wine Bar. A Los Gatos institution for six years running in Los Gatos, the celebrated wine bar and restaurant expanded operations a little less than a year ago to the bustling Vallco Shopping Mall in Cupertino. On a hot summer day, Sundquist recommends a rosé for the "perfect marriage of white and red" to avoid anything overly sweet.
"I'm searching for the best producers in Napa and Sonoma," he says, "and I'm also looking for some of our best producers in our backyard in the Santa Cruz Mountains."
Rootstock has plenty of competition, as the public's palate has elevated while prices for quality wine have dropped, but a top-flight wine club, comfortable outdoor seating and a selection of addictive flatbreads keeps 'em coming.
Check out SanJose.com on June 8 for a video featuring Rootstock wine director Will Sundquist's tips to drinking well this summer.
Rootstock Wine Bar
19389 Stevens Creek Blvd, Cupertino.
408.642.5821.
217 N Santa Cruz Ave, Los Gatos.
408.354.7668. | rootstockwinebar.com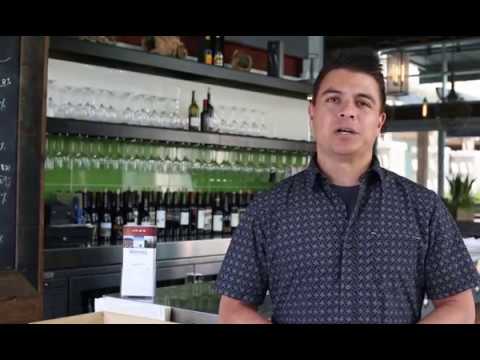 20twenty Cheese Bar
1389 Lincoln Ave,San Jose
408.293.7574 | 2020cheesebar.com
20twenty cheese bar keeps it even with 20 wines and 20 beers, but the rotating cheese and charcuterie menu keep it especially eclectic, along with the fan-favorite truffle oil popcorn. The space is fresh and dog friendly in the heart of Willow Glen.
Cin-Cin Wine Bar & Restaurant
368 Village Ln, Los Gatos
408.354.8006 | Cincinwinebar.com
Of all the reasons to love Cin-Cin—and there are plenty, as it won 2017 Best Of awards for happy hour and wine bar—this lively joint offers 50 percent off all bottles on Mondays.
Enoteca La Storia
416 N Santa Cruz Ave, Los Gatos
408.625.7272 | enotecalastoria.com
More than just a wine bar, Enoteca La Storia touts a robust menu while also playing host to nine different wine clubs. Regular wine tastings are held and members can attend monthly pickup parties.
Noah's Bar & Bistro
17500 Monterey Road, Morgan Hill
408.779.2006 | noahsbarnbistro.com
"One cannot think well, love well, sleep well, if one has not dined well," Virginia Woolf said. And what is dining well without the perfect drink to complement the flavors on your plate? Noah's menu is a wine-pairing paradise with excellent steaks, four-cheese fondue and seafood pastas.
Savvy Cellar Wine Bar & Wine Shop
750 W Evelyn Ave, Mountain View
650.969.3958 | savvycellar.com
This three-time winner of the San Francisco Chronicle's "Best Wine Classes in the SF Bay Area" will enlighten taste buds and teach aspiring connoisseurs as well as everyday newbs everything they need to know.
Parcel 104
2700 Mission College Blvd, Santa Clara
408.970.6104 | marriott.com
Consistently noted as the top fine dining experience in Santa Clara, Parcel 104's award-winning chef Bradley Ogden pays tribute to farm-to-table fresh American fare. Check out Friday's Farmers Market Dinners, which are accompanied by Parcel's selection of rare wine flights.
Tessora's Barra di Vino
234 E. Campbell Ave, Campbell
408.626.7711 | tessoras.com
Paint, laugh and nibble on crafty Italian cuisine while sipping quality vino. At Tessora's, customers get the wine bar and bistro experience as well as comedy shows, game nights and live music on the weekend.
The Wine Room
520 Ramona St, Palo Alto
650.462.1968 | thepawineroom.com
Aficionados and novices alike will appreciate this cozy retreat, which feels more like a friendly neighbor's living room—assuming that neighbor is a sommelier—than an actual wine bar.
Vintage Wine Bar
368 Santana Row, Suite 1040, San Jose
408.985.9463 | vintagewinemerchants.com
Conveniently situated in Santana Row's open-air marketplace, Vintage offers reprieve from shopping to relax and watch people while sipping premium wines. We recommend the "Fun and Flirty Flight of Wine" sampler.
Vino Vino
87 N San Pedro St, San Jose
408.703.2333 | vinovinosj.com
This is a bastion for those interested in tasting different local wines without using a spitoon. The bar has more than dozen wines on tap, and a list of 30 bottled wines from the greater Bay Area to choose from. No snobbery here, just good wine.
Vino Locale
431 Kipling St, Palo Alto
650.328.0450 | vinolocale.com
This European-style wine bar specializes in small production boutique California wines, mirroring its name with world-class wines from Santa Clara County and the Santa Cruz Mountains.
Vyne Bistro
110 Paseo de San Antonio, San Jose
408.375.2618 | vynebistrosj.com
Nestling guests in dim tones of red and black, this modern wine bistro offers an irresistible happy hour menu of $5 house sparkling, smoky Argentinian Malbec, Sweet and Sour Citrus Mojitos and more. It's not uncommon here to end up conversing with a San Jose State professor while enjoying a glass.
We Olive Wine Bar
112 N Santa Cruz Ave, Los Gatos
408.354.7474 | weolive.com
Ancient Romans often said: "The necessary ingredients of civilization are wine and olive oil." It stands to reason that We Olive recognizes the benefits of pairing these age-old accomplices. The menu features some excellent California Cabernets and less common varietals like Trousseau Gris.
Wine Affairs
1435 The Alameda, San Jose
408.977.0111 | thewineaffairs.com
Wine Affairs attracts a bit younger crowd thanks to their 50 wines, 40 craft beers and wide array of tapas. The bar is also home to three different wine and beer clubs and the happy hour is a legitimate deal.