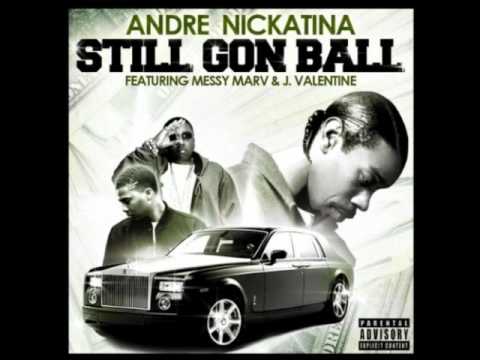 Even with the success of his solo career, Nickatina is best known by many hip-hop fans for his work with Mac Dre, the East Bay rapper who came up at the same time and and who was fundamental in developing the "Thizz" movement that blew up in the early 2000s. In November of 2004, Mac Dre was shot to death while on a freeway at a tour stop in Kansas City. His driver, who was also shot at, subsequently survived the shooting and his label, Thizz Entertainment, relocated back to the Bay Area.
Their collaboration from 2004 finally saw the light of day in 2008 with A Tale Of Two Andres, which featured the pair's lost recordings, remixes, and outtakes. The album didn't deviate much from cocaine and Cadillacs, giving loyal fans precisely what they expected. A typical Nickatina line: "The bird gets the worm, but everybody knows the early pimp gets the perm." Tale Of Two Andres was a huge seller, and is considered by some a West Coast masterwork.
In 2012, the terrain of rap music has broken off into more sub-genres than ever, and even some sub-sub-genres. As rappers age, fans dissipate or become younger and younger, and many try to chance their image or their sound. But Nickatina has stuck to his guns with a stubborn lack of pandering. Whether you like his songs or not, it can't be said that he chases trends.
Like another Bay Area icon, Too Short, Nickatina's voice sounds the same as it did 20 years ago. But his coked-out street narratives now engage fans almost a quarter of his age. In fact, the third release, Raven In My Eyes, which marked his name change is now 12 years old. Whatever wild, belligerent image he projects, he's really an impresario who's been in total control of his career. And judging from his recent work, especially his new single, "Still Gon Ball" featuring Messy Marv & J. Valentine, this rap vet has no plans to act his age.
Andre Nickatina performs Fri., Jun 8 at Avalon Nightclub in Santa Clara at 8pm; $25.