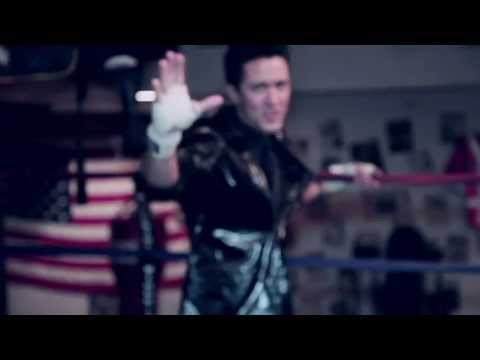 With his themes of empowerment and self-reliance, Jameson would seem to be a natural choice for a Pride celebrations, but there's only one place he'll do it.
"San Jose's Pride is the only pride I do, by choice,"he says. "It is my hometown and it is the place that I developed as a human being. So I am extremely excited for it!"
First off, says Jameson, he likes working with Gary Walker, who has been director of the festival for almost 15 years. But he also feels that the festival's mission is very much in line with his own. "The event is about love," he says. "Self love, love for others, and community. The purpose in life is what drives me to act. Any chance to inspire someone is a blessing itself."
Jameson now lives in Los Angeles, where he's also pursuing an acting career. He just finished his second film with director Charlie Vaughn, the indie drama Saltwater.
"Charlie actually saw me performing my song 'Ribcage' in an L.A. nightclub one night and came up to me asking if I had an actor's reel. I said, 'I don't,' but he wanted me to come in and audition for his horror film, Bloody Mary 3D. Whenever the universe gives you an opportunity, you take it."
Jameson played the lead role—a rock star—in the movie, which came out at the end of last year, and "Ribcage" was used in the film as well.
This will be his homecoming show, of sorts, since "going Hollywood." He'll perform Saturday at the festival, along with SF comedian Carrie Avritt and Master of Ceremonies Diamond John. Sunday's entertainment features Grammy-award winning singer (and Tony Award-winning actress) Jennifer Holiday, Dominican vocalist Kat Deluna, Kat Graham from The Vampire Diaries, DJ Tony Moran, and Flava.
DEREK JAMESON performs at San Jose Pride on Saturday, Aug. 18, at Discovery Meadow in San Jose. The festival continues Sunday; start time is noon both days.