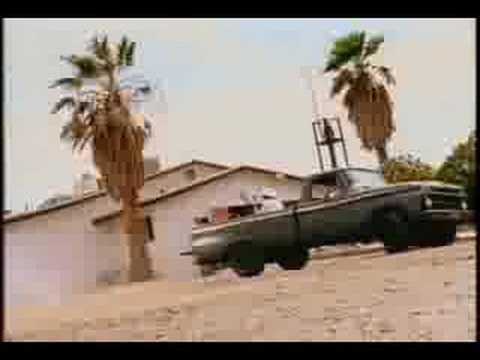 A lot of what they were able to do was thanks to their manager Chris Neal, who ran their Mid-Fi Records, but unfortunately he's no longer with the band. Nor is one longtime axis of their two-guitar attack, Ron Heathman, the yang to Dan Bolton's yin. Their releases in the 2000s were sporadic, and lacked the overpowering rush of their earlier records (although they did allow Spaghetti to show some emotion and range on songs like "Breaking Honey's Heart"). Finally, the band went on hiatus in 2008, and it seemed like the end.
Spaghetti has carried on with his solo records, which are pretty much laid-back and fun country albums, and completely different from the Supersuckers (even in their country incarnation, which was great, too). Sundowner, which he released last year, had him turning "Everybody's Girl" by sick-punk kings the Dwarves into an actual love ballad, yet another stroke of genius.
But the best news was that the Supersuckers were recording again, with Heathman's replacement "Metal" Marty Chandler backing Bolton and a brand-new drummer taking the place of Scott Churilla. Apparently, they got back on their feet again thanks to Thin Lizzy, a metal hero of the band who they've covered for years. Then came the tour with Nashville Pussy, and now they're on the road with their longtime pal the Rev. Horton Heat, who brings them to the Blank Club on July 18.
Could this be the Supersuckers renaissance that rock 'n' roll needs? If so, Eddie needs to email us and let us know.
THE SUPERSUCKERS and REV. HORTON HEAT play the Blank Club in San Jose on Wednesday, July 18 at 9pm; $25/$30.