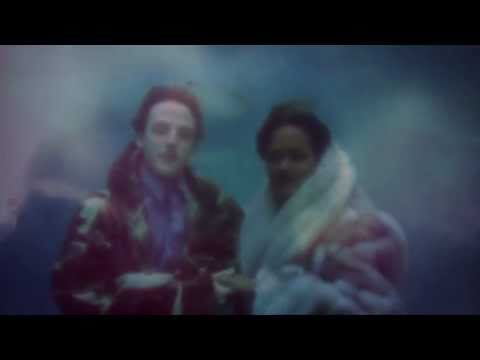 The group takes an unorthodox approach to everything they do. Their songs are written in all kinds of different ways—for one, "Infinity," Orr used Burroughs' cut-up technique with re-arranaged pieces of paper to create the lyrics. For another, "Bungee," Wise applied what she had heard in a music class about the power of alliteration to the lyrics.
"One of our biggest fears is monotony, so we try to not have a pattern for creation," says Orr.
This year has been a hugely prolific one for Sonnymoon, who released their 2012 EP in January, and then a self-titled full length in spring. For the album, the band basically created what they see as a 24-hour song cycle, with each track representing two hours.
"You start out with "Wild Rumpus" at 6am, and that's kind of the sun coming over the mountains, and all the animals at the watering hole and what not, on some crazy African plain," says Orr. "And then you get to the end and it's like 4am and that's just before dawn."
The group even has their own creation myth, an epic tale about a planet named Sonnymoon that collided with Earth. Wise was raised in the woods of Marin, and with their huge philosophical underpinnings (listen to the lyrics, for instance, on "Machinery"), they would fit perfectly into the NorCal scene.
"We would love to set up residency," says Wise. "We love being there."