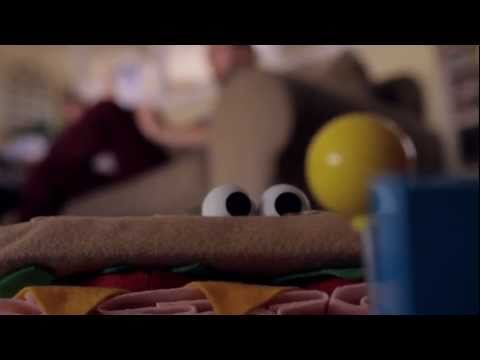 Admittedly, getting onto Soundcheck is a lot easier when your song is a catchy slice of synth-pop with smart lyrics and an irresistible video featuring the band's misadventures parenting a sandwich with googly eyes.
"Lucky for me, I love pop music," says Mellow.
Even luckier was the fact that the '80s revival was hitting its stride when Mellow formed Young Science in 2009 with his friend Evan Nunez.
"It was really really, weird timing," he admits. "'80s pop music is my favorite brand of pop music. I love everything from the '80s."
Before that, he was in the Santa Clara alt-rock band Picture Atlantic. Though he liked the songwriting of singer Nik Bartunek, their styles seemed to clash. Picture Atlantic's sound was heavier and more experimental than he really wanted to do, so he left to pursue his own project, which became Young Science. The two groups sometimes play together.
Fans of Young Science might be surprised by the hip-hop sound of Mellow's other group, Twin City, although it features many of the same upbeat electro touches and his unmistakable voice. And they'd be wrong if they guessed his biggest influence was Depeche Mode or New Order.
"The weird thing is that my biggest influence in music is Randy Newman. No one really knows that," he says. "I've always been such a fan of the way he writes lyrics."