John 'Juan' Maclean's early electronic music was cold, angular, and removed from the blend of arpeggiated disco and romantic synthpop that colored releases like "The Future Will Come" and "Everybody Get Close," The Juan Maclean's most recent album. As the title might suggest, things have gotten warmer, with live instrumentation adding more feeling, as well as some needed humanity.
With this, electronic music is figuring its way into the performance, no longer separated by unmoving columns of sound and technology. Maclean's likely influenced by time spent with post-hardcore outfit Six Finger Satellite, whose final album was produced by LCD Soundsystem's James Murphy. Together they'd go on to build the most important, or maybe just interesting record label of the last decade – DFA Records, a citadel where one goes to worship terse indie rock, Italian disco, new wave, and brooding electro, constructed from the ruins of clubs like New York's Danceteria or Manchester's Hacienda. On Friday, The Juan Maclean will recreate some of that during their San Jose show at the Agenda Lounge.
Universal as they may seem, their origins lie closer to Chicago and Detroit. The moniker 'Juan' comes from Detroit techno icon Juan Atkins, whose love of the Roland TB-303, a jittery, modulated bass synthesizer, would spawn the infamous 'acid house' sound. Nearly thirty years later it lives on in snippets and recollections, and in places like The Juan Maclean's "Happy House," a twelve and a half minute trunk line into the history of dance music: hypnotic piano chords, vocalist Nancy Whang's monotone flirtations, and a climactic acid riff that bubbles brilliantly over the surface.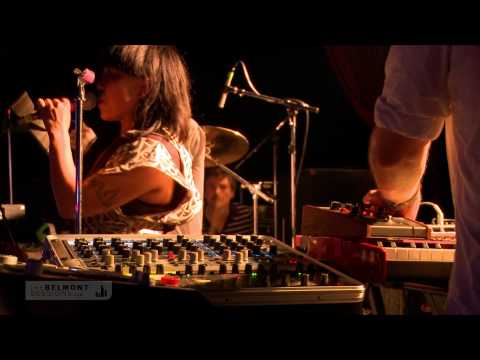 For the simple reason that DFA and The Juan Maclean have been going at it for the last twelve years, it stands to reason that the next twelve years will be even more exciting. Electronic music will never die – its posterity is guaranteed by the medium.
The Juan Maclean plays at Agenda Lounge in San Jose on May 4th at 9 pm. The Workout DJs open. $7 in advance, $10 at the door. RSVP to: [email protected]