Enter the world of ASAP Rocky: a cherubic blonde with gold fronts mouths the word 'swag,' preening suggestively. Four heavily medicated twenty-somethings dissolve into a tattered couch, keeping up with a steady rotation of swigs from a Colt 45 and blowing big clouds of milky white smoke from a loose Backwood, their narrow silhouettes outlined by a woozy filter. A young DJ Khaled-lookalike in a floral shirt interlocks fingers with an offscreen comrade, his tortoiseshell frames only drawing attention to a violet colored birthmark smeared across his cheek, symbolizing that yes, "everything is purple."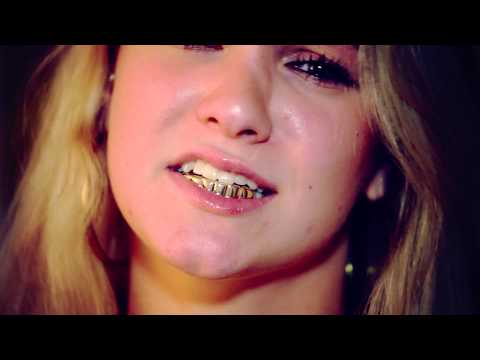 This isn't Woodstock, this is Harlem. The 23-year-old ASAP ("Acronym Symbolizing Any Purpose") is fast becoming the most interesting and relevant rapper to come out of New York in over a decade.
Hubris? Probably not. Noteworthy? We'll see. There aren't really any serious claimants to the throne of New York rap, so being considered the "most interesting and relevant" is a dubious distinction at best. In the last few years, the charts, and blogs, have been dominated by southern hip-hop – T.I., Gucci Mane, and Waka Flocka are quite removed from the 'trap' these days. ASAP Rocky doesn't pick up where they left off – he skips this part of the canon, looking more toward UGK or Cash Money, and places far beyond Atlanta.
"Trilla," a laid back, 'drive slow' number off his 2011 mixtape Live Love A$AP, sees the rapper merging the warring planets of DJ Screw's syrupy and slumbering Houston with the lightning fast dexterity of Cleveland's Bone Thugs-n-Harmony. On "Purple Swag," he namechecks a host of Texas staples—candy paint, yellow bones, cough syrup and styrofoam cups—and a vocal sample from the once notorious Mikes Jones (WHO?) is just the cherry on top.
None of this is to say he's bound by any one influence. Over 75% of LLA's druggy atmospherics was conjured up by producer Clams Casino, a hip-hop romantic if such a term can be permitted. Sweeping pads, delayed whispers and strings that run dangerously close to Ibiza chill-out territory provide the backing for the usual subject matter—money, clothes and you know what else.
The recent RCA signee proves compelling mostly because of the clarity of his vision. Instead of predictably dispensing with the boom bap, ASAP Rocky is bringing New York back with the ghosts of the south by his side.
ASAP Rocky pays two visits to San Jose this March – on March 9th at Santa Clara's Avalon Nightclub and on March 10th with Kendrick Lamar, opening for Drake at the San Jose State University Event Center.